2020 has been a year like none other. From the pandemic to politics, stress has been swirling, and finding happiness has been hard for many. That said, as the year comes to a close, there's a lot to be said about looking towards a future that's filled with hope and harmony.
If you are having trouble getting into the holiday spirit this year, know you are not alone. But do not let the worst of 2020 drag you down. See the glass half-full (hopefully with champagne), and close out the year with an optimistic outlook for opportunity.
These three tips will bring out your festive side, with all the love and light you deserve. No matter how your year has been, embrace the attitude that there is always a new day to dive into.
Get Decked Out…But Stay In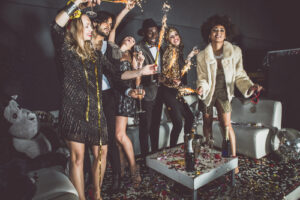 Financial issues have burned many people over the past months. And even if you are doing OK money-wise, it does not mean you have to blow big bucks over the holidays.
Do away with big events and over-priced restaurants and clubs. Stay home, make a nice supper, and sit back stress-free. However, put on your party outfit. Give those sweats and PJs a break. Look like a million bucks while spending far less. Take those pics for Instagram and show the world you can do casual and classy simultaneously.
Get into the party spirit by playing lively music and decorate your home with traditional touches. "Deck the halls" with a holiday vibe that's perfect for a homebody. You won't have "FOMO" when you're creating your own fun.
Resolve to Reconnect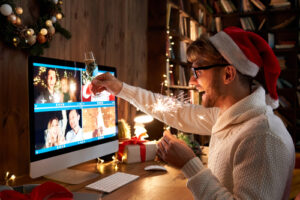 Social distancing has kept us from friends and family for a while now. The holidays are the perfect excuse to call (or FaceTime/Zoom) friends and family members you haven't seen in ages.
There is plenty to catch up on, so expect to be occupied for hours. After all these weeks binge-watching TV and far too much solo time, these connections will be more than welcome. Promise you won't let as much time go by without checking in on one another. Relationships are precious, and you are lucky to have these people in your life. Keep in touch to stay up to date in 2021 and beyond.
Give Back and Do Good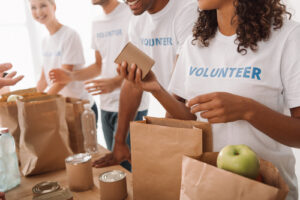 The holidays remind us of our blessings, and no matter how much or how little we have, there is always something to be thankful for. Those who are less fortunate could use a helping hand, no matter the size or effort of the contribution.
Take time this season to volunteer your time or donate money to a charitable cause that's close to your heart. Think outside the box to help those who don't often get the care or consideration they so desperately need. Not only will you change someone's life, but you will feel proud of yourself for participating in something so positive. It's far better than anything you'll ever find under the tree.
Get into the holiday spirit by starting with a smile. Good cheer comes from within.
Happy holidays to you and yours!