The holiday season is upon us, and that means less worry about our waistlines and more focus on all things tasty. Meals with friends and family or just at home with your partner are especially exciting this time of year with traditional dishes, new culinary finds, and all the comfort food we can fit on our plates.
But what if you're a self-confessed klutz in the kitchen or your cooking skills…well…suck? You still deserve holiday meals that make your mouth water. After all, the goodness of the season is best served savory and sweet.
Getting hungry? Here's how to have holiday meals you can be sure will be scrumptious. You will spend less time preparing and more time enjoying every bite.
Potluck Party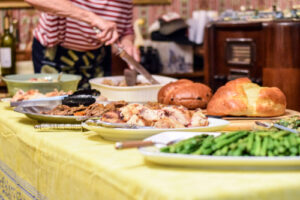 Host a potluck brunch or dinner at your place and invite your friends/family to each bring their own signature dish. They say variety is the spice of life, and with a potluck party, you'll get quite the arrangement. It's fun to mix and mingle while munching.
Encourage your guests to bring something unexpected so you won't wind up with four string bean casseroles. You can provide the easy extras like dinner rolls, drinks, a simple salad, and perhaps a cheese board for pre-meal nibbling as your guests arrive.
If you have food left over, provide Tupperware so your guests can pack up food to take home. They will be happy to have something already made for the next day's lunch.
Deli Counter Delights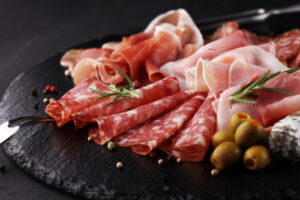 Nearly any grocery store deli counter has far more than lunchmeat and cheese. You can get an entire meal in one stop; all pre-prepped and ready to go. With ready-to-eat salads, a world of sides, potatoes, pastas, and more, you can create a meal that's tasty and trustworthy.
Pick up a fresh and juicy rotisserie chicken, some sliced ham, and roast beef, and you're set. Some supermarket deli counters even feature store-made desserts like cinnamon rice pudding, bread pudding, and chocolate mousse. Jazz things up at home with your own touch using flavorful condiments and herbs, and be sure to serve everything with style.
Rely on Restaurant Take-Out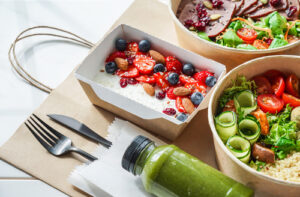 During the holiday season, many restaurants create a special menu for take-out orders. With prices usually set per person, this idea is convenient and quick, and you know the food will be fabulous.
You do not have to go the traditional route when it comes to which restaurant you choose. Want sushi for Thanksgiving or quesadillas for Christmas? Go for it! Look online for nice packages and interesting offerings. They are sure to give you plenty for what you'll pay, so make room in the fridge for leftovers. The next day will be just as joyful as the one before when you are ready for another bite or two.
Of course, the easiest way to have a delicious holiday meal without cooking is by accepting an invitation to someone else's home. Bring a bottle of wine and your holiday cheer. Enjoy!