There are many ways to slow down the aging process. Many choose to go the "easy" route with expensive plastic surgeries, cosmetic procedures, and fad diets. However, establishing a strength training routine into your daily life will not only have you looking younger, but feeling younger as well. Here are four benefits to strength training that should open your eyes and have you feeling like heading back to the gym soon!
Keep Muscle Mass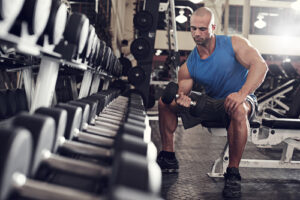 Muscle is tough to come by. It does not just happen overnight. And the muscle mass you currently have developed over the years will gradually go away as you age unless you do something about it. I made a commitment to strength training a few years back as I noticed how older people will lose their size and actually appear to shrivel up as they age. I don't want that. I want to retain my quality of life up until my number is called! In addition, research has shown that not only will strength training keep you physically active, but will improve your cognitive abilities as well!
Avoid Injuries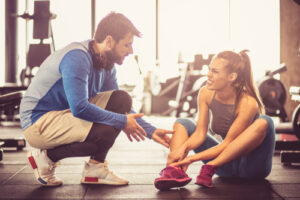 As we enter our golden years, injuries can tend to pile up. A small tumble outside could lead to several months on the shelf or worse. People just become more fragile as we age. However, with strength training, we can avoid these injuries. Hitting the weights, either through dumbbells, barbells, or cable machines, can help you avoid osteoporosis and other ailments. Strength training will keep the bone density you currently have or make it stronger, so injuries do not have to be part of your life as you age.
Improve Your Appearance

Here is the great thing about those interested in improving their body as they age: Muscle burns fat even while resting. Those extra pounds that seem to accumulate in certain parts of our body as we age do not have to be accepted. By sticking to a strength training routine, your body can look better at 50 or 60 than it did at 40 years of age. Many people spend a lot of money on clothes that they believe make them appear in shape, but hitting the gym and getting the real thing instead is priceless.
Better Cardiovascular Health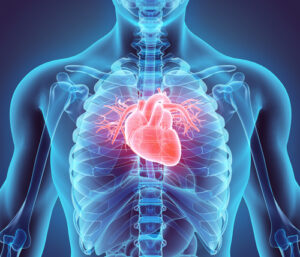 Heart disease is the number one killer around the globe. It does not care about your age, race, or sex. It is devastating and can strike instantly. Because of this, it makes sense that you should want to improve your cardiovascular health if you want to live longer. Strength training can improve your good cholesterol, reduce your bad cholesterol, and according to recent studies, is even better for your heart than a cardio workout. You want a strong heart? Get strong muscles!
Don't Go Overboard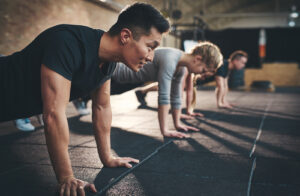 Strength training does not mean you have to start weightlifting like you are getting ready for the Olympics. A simple every other day routine for thirty minutes to an hour is just fine. You can either hit up the gym or make that spare bedroom in your house your own private workout area. Three to four hours a week is not much to ask for an overall better and longer life!