Wouldn't it be great if you could have two full-time jobs, purely for the benefit of having two full-time salaries?
Unfortunately, we only have 24 hours in the day, and it would be nice to sleep at least some of those hours. Even though working around the clock is not an option, it would be great to somehow get a passive/side income (also known as "residual income"). It would give us a reason to not spend so much time watching T.V. or doing other unproductive activities.
While there are hundreds of ways you can build residual income, we want to focus on ways that require the least amount of effort and knowledge to get started. We understand you probably have enough going on without trying to create a whole second career for yourself.
Here are 6 ways to build residual income in your spare time.
Sell Your Stuff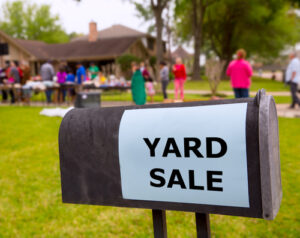 As we mentioned before it is easier than ever to sell your stuff. You can take it to a physical store or sell it online – there are many options for getting rid of your stuff and getting paid at the same time.
Clothes, unused (but still good) electronics, or random housewares you never got around to using – there is a market for everything for stuff that you don't want (but someone else could benefit from).
Start a YouTube Channel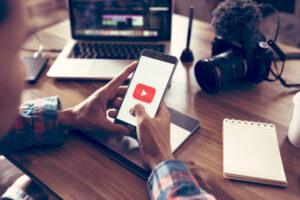 Gone are the days that you need a high-tech setup to shoot video and put it out there for the world to see. Now, anyone with a camera (even if it's just on their phone) can shoot a video and post it on the internet for the world to see. A YouTube channel can generate income for you by getting sponsorship deals and advertising revenue (depending on how popular your channel is).
One quick tip for building a successful YouTube Channel – solve problems for other people based on your experience and skills. It could be giving recruiting advice for jobseekers or tips on how to run a small business effectively. The internet is full of people searching for ways to solve their problems, so start solving your problems so you can build your brand and your income.
Invest in Rental Properties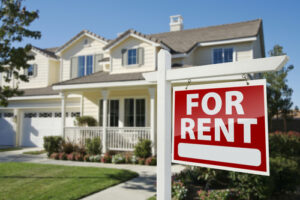 This method involves considerably more effort and knowledge than the first two, but it can also pay a lot more consistently. Buying a rental property is now easier than ever. Sites like RealtyMogul allow you to commit an initial sum of money towards the property, and when the property is fully funded, you become an official owner and can start earning a profit on the rental amount.
Sites like RealtyMogul make it easy to get started. Owning real estate used to involve lots of effort and required lots of knowledge to do well. Now, these sites set you up for success so you can just sit back and earn money.
Invest (and Let Them Do the Rest)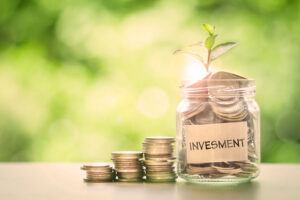 "Investing" is a strange word to people who don't have a lot of detailed knowledge about returns on investments, stock markets, and so on. Luckily, there are sites out there that you can sign up for, invest however much you want, and let the site handle the rest. They'll automatically invest your funds for you, so you don't have to spend hours learning about how to navigate the stock market. The experts handle the hard stuff while you sit back and make money.
Rent Out Your Place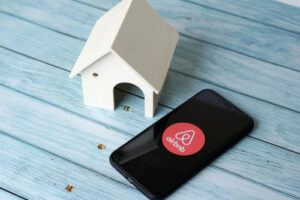 If you don't want to commit to purchasing a part of a property, but you have an extra room (or rooms), you can start small and just rent out those rooms. Whether it is listing your room on Craigslist or Airbnb, you can start advertising your room today and get paid for a room that you already had and don't use anyways.
Sell Digital Goods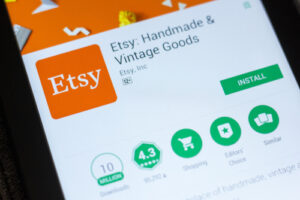 Do you like to draw or take photos? What about creating job aids or business materials? You can create digital goods and sell them online easily.
You can create art, like a painting or template for a birthday party invitation and sell it on sites like Etsy.
You could take elegant photos and sell them to stock image websites. You don't even need an expensive camera – cameras on smartphones become more advanced every year.
Maybe you have built up extensive knowledge about running a business or succeeding in your industry. In that case, you could write an e-book and publish it online for anyone to buy.
The point here is that there are many options for digital goods you could sell online. Just pick something you're already good at (or willing to learn quickly) and start sharing it with the world.
The beauty of these ways is they do not require a lot of time and energy up front. You can either tap into something you already enjoy doing (like drawing art), use existing resources (like a spare room), or sell stuff you don't need. Either way, you don't have to spend a lot of time setting these ways up, but you get to see a huge return on your time with a consistent income to use however you need it.