This year, Halloween has a bit of a different vibe, so you may not be attending any costume parties or go trick-or-treating around town with the kids. Safety always comes first, but that doesn't mean the spirit of the October holiday gets shut down.
You can have a fun time with your family this Halloween with a celebration at home. You will still get to dress up in costume, indulge in candy, and make memories that will last a lifetime.
I am all about making the most of Halloween, and love to go all out when it comes to costumes and creative decorating. I ditch my usual healthy diet for the day and give in to all the goodies I can get my hands on.
Here are some ways to do a hands-on Halloween at home, perfect for kids and adults alike. We could all use a break from reality, so get festive and have fun.
Set the Mood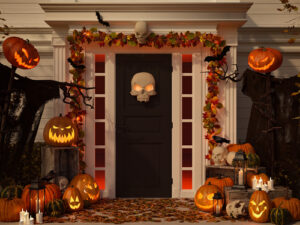 Turn your home into something of a haunted house with some spooky decorations and Halloween-themed music to keep things moving. Dim all the lights and use lots of candles to create an eerie element.
There are plenty of decorating items you can purchase online, like fake creepy cobwebs and ghost cutouts. If you happen to be crafty, make your own Halloween decorations and hang them all over the house – outside too, so your neighbors know you are serious when it comes to spook.
Sweets Scavenger Hunt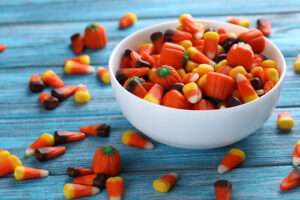 If you are staying home, that means you won't be going door-to-door to collect your candy. But we can't have Halloween without the mouthwatering mini chocolate bars and chewy candy corn.
Create a candy scavenger hunt, and hide Halloween candy all throughout the house. Everyone gets a sack for collection, and can follow the clues to snatch up their sweets. It will be a sweet surprise when you stumble upon a Snickers bar stuffed between the couch cushions mid-November!
Zoom Costume Party
One of the best parts about getting dressed up for Halloween is showing off your costume to your friends. If you can't have a large Halloween gathering in person, do so remotely. Everyone can log in to Zoom at the same time and give a twirl.
Add some friendly competition and hold a contest for the best costume. It will encourage everyone to put some extra "oomph" into their outfit.
Be sure to take lots of pics to post online to share with your friends and followers. It's always a hoot to see how people react to your costume.
Jack-O-Lantern Joy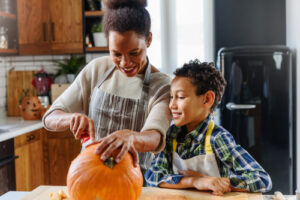 Pumpkins are aplenty this time of year, so head to the patch and pick up a few. Carve some creative Jack-O-Lanterns for display, and use the "guts" to make a pumpkin pie.
If you're not into carving, decorate your pumpkins with paint and glitter instead. Get some tiny ones too to line your shelves and side tables.
Whether you're a witch, a wizard, or Wonder Woman…have a Happy Halloween!