As the nip in the air has us pulling out our sweaters, scarves, and socks, we gear up for the Fall and Winter, and put those steamy summer days behind us. While frolicking at the beach and rocking our bikinis is always a blast, there is something so special about the comfort of the cooler months when we can snuggle up and settle in. There's nothing like sitting by the crackling fireplace and getting toasty as the stars light up the evening sky.
I enjoy embracing every moment as the leaves turn colors and coat weather kicks in. Part of my pleasure is making my home seasonally appropriate, super cozy, and extra inviting. When my home feels comfortable and comforting, I can fully soak in the season and do so with a smile.
Here are some tips to make your home cozy for the Fall and Winter season. I am a big fan of these three ideas, and encourage you to take a little time out to give your place a seasonal pick-me-up. You will feel the vibe of the season as you get into the spirit.
Seasonal Scents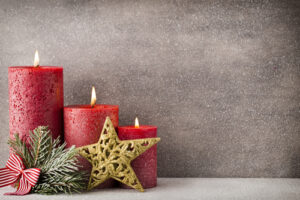 Certain aromas capture the Fall and Winter just right. I go for warm scents like cinnamon spice, vanilla, and pine. You can pick up some beautiful candles or burn incense in these fragrances or ones that you love best. Even a room spray does the trick, and the good ones last for hours.
Think about baking too. As you whip up something wonderful in the kitchen, the treats will give off a scent that will have you salivating. I enjoy baking a hearty pumpkin loaf, banana nut bread, and a variety of cookies this time of year.
Different Décor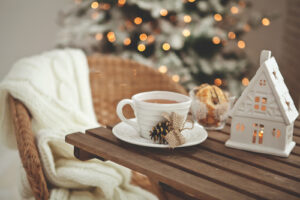 Swapping out a few items here and there can make a subtle seasonal difference in the ambiance of your living space. You don't have to go overboard or spend a lot of money to make the switch.
Consider changing up your throw pillows and blankets when Fall and Winter come around by replacing whites and pastels with earthy colors and heaver fabrics for Fall/Winter. I bring out some of my favorite holiday items to get a head start on the season and display different photos on my shelves for sentimental value.
If you want to do a little more, consider investing in new curtains or a richer-looking throw rug. You'll be happier with your home when you give it a mini overhaul.
Merry Music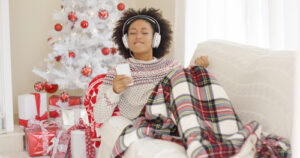 I could play holiday music year-round, but then the Fall and Winter wouldn't seem as special. Once there's a chill in the air, it's time for me to pipe some merry music throughout the house, providing a beautiful background seasonal soundtrack.
I always feel more cheerful when the music is on, and I'm not as tempted to watch TV, which can be a waste of time. When the music is playing, I'm always more productive. When it's time to settle down, smooth jazz music gets me in the zone for relaxation and romance.
When your home is seasonally snuggly, you'll feel warm and wonderful. Invite friends and family over for a dinner party and they'll be impressed with your welcoming atmosphere.