As 2020 comes to a close, it's time to think about a New Year filled with hope, health, and happiness to come. 2020 was certainly an unprecedented year, from the pandemic to politics, riots to revolutions. Hopefully, 2021 will see less chaos and confusion and more peace and prosperity.
While we can't control the world around us, we can look inward and do what it takes to make our personal lives better. One common way to get the ball rolling is by planning New Year's resolutions and committing to following through with the promises we'll make to ourselves.
Every year, I make New Year's resolutions as a way to work positivity into my life. I don't pressure myself to be perfect, but I resolve to better myself in ways that benefit my life, my family, and my overall wellbeing. I think about what I want to improve and find time to take it step by step to ensure I can reach my goals. It's not a race towards an instant transformation, but a paced journey I embark upon to steadily succeed. You can do it too. Follow these tips below and make New Year's resolutions you can achieve.
A Little Goes A Long Way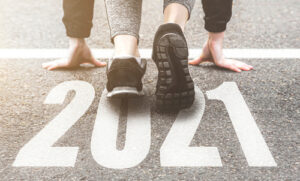 Set doable goals. If you resolve to take drastic measures, chances are you won't accomplish it all. This can leave you feeling frustrated or like a failure. Resolutions don't have to cause stress. Rather than aiming too ambitiously, commit to attainable steps that you'll actually get done. As you progress, you'll feel proud and pleased. It will give you the energy to keep at it, succeeding as you meet each endeavor with enthusiasm. These small wins add up to a year full of victories that will make you feel good about yourself.
Reward Yourself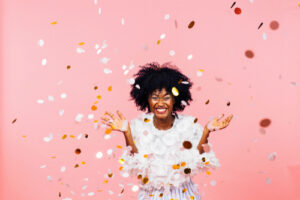 As you follow through with your resolutions, give yourself a pat on the back. It's not always easy to carry out your plans when there's so much else going on day to day. Share your success with those who care about you, and encourage them to follow in your footsteps. Perhaps you want to post your progress on social media or simply reward yourself with a small gift or treat. When you give yourself kudos for a job well done, you'll be inclined to keep the momentum going. Congratulate yourself on the hard work and push yourself to continue the progress.
Accept Setbacks but Start Up Again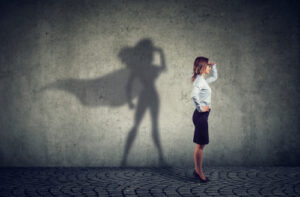 With 365 days in a year, you're bound to have a few bad ones. That's OK and totally acceptable. Don't let a minor slip-up stop you from picking up the pieces and getting back to your resolutions. Perhaps your resolution was to give up sweets. You may have indulged in a piece of cake on a friend's birthday. Don't stress over a little sugar. Tomorrow, have a fresh salad and do some sit-ups. It'll be fine, even if you've "fallen off the wagon." Each day is a new chance to continue on the path towards greater gains.
2020 is almost over. Think about your New Year's resolutions now so you're prepped for January 1st. Consider what you want to carry out and make conscious choices to set your sights on.
Best of luck, lots of love, and a happy New Year to you and yours!