Curcuma longa, better known as turmeric, is an ancient spice traditionally appreciated by the peoples of India, Asia, and the Middle East for use in cuisine and beauty applications. Turmeric has a recognizable, vibrant yellowish orange hue and is loaded with health supporting nutrients; curcuminoids are perhaps the most notable. As the most active phytochemicals in turmeric root, curcuminoids offer powerful health-promoting effects through antioxidant, neuroprotective, and immune system boosting activity. [1]
Turmeric and Prostate Health
Turmeric offers many positive health benefits, especially to prostate health. A double-­blind, placebo-controlled clinical trial published in the Journal of Cancer Science & Therapy cited radioprotective effects of curcumin in prostate cancer patients. Furthermore, of two patient groups, one that received the curcumin supplement and one that received placebo, the group receiving the curcumin supplementation showed significant, long lasting, improvement in urinary ease and frequency. [2]
Another study investigated the potential effects of curcumin on prostate cancer cells in­ vitro. When curcumin was administered to the cancer cells, researchers observed a notable increase in cancer cell death as the curcumin concentrations increased. [3] Keep in mind that these results, though exciting, are still preliminary and it's premature to call turmeric a cure or treatment of any sort for cancer. However current understanding is that a combination of inflammation and high androgenicity increase the risk for developing prostate cancer. [4] Some research suggests that curcumin may down regulate androgen receptors and soothe ­inflammation, actions that have some wondering if it may help fight the rate of cancer cell development. [5] [6]
Turmeric and Enlarged Prostate
A study published in the December 2012 issue of Italy's Panminerva Medica evaluated the effect of a curcumin supplement taken by persons with BPH (enlarged prostate). Sixty­-one patients were divided into two groups for the 6-month study. The results showed that the group who received curcumin supplementation experienced fewer urinary infections and less incontinence than the control group. Significant improvements in urinary stream and quality­ of­ life were also reported. [7] Researchers surmise that curcumin may actually help the body inhibit the compounds that cause prostate enlargement. [8]
Turmeric's Bonus Benefit for Male Health
This is worth mentioning… A 12-week study published in 2014 used animal models to compare the effects of Viagra and curcumin. You can scour the details for yourself, but, in short, at the conclusion of the 12-week study, curcumin supplementation had produced a notably improved erectile response… making many wonder if curcumin may support erectile function? [9]
Supplementing with Turmeric
There are a lot of turmeric supplements out there, a lot. We recently released a turmeric extract that I'm really proud of; we've gotten a lot of really good feedback. I'd like to hear some more feedback from people who've made turmeric part of their nutritional protocol. What benefits have you experienced? Leave a comment below and share your experience!
If you're looking for a supplement to support cellular health, check out TURMERIC at the AlrightStore.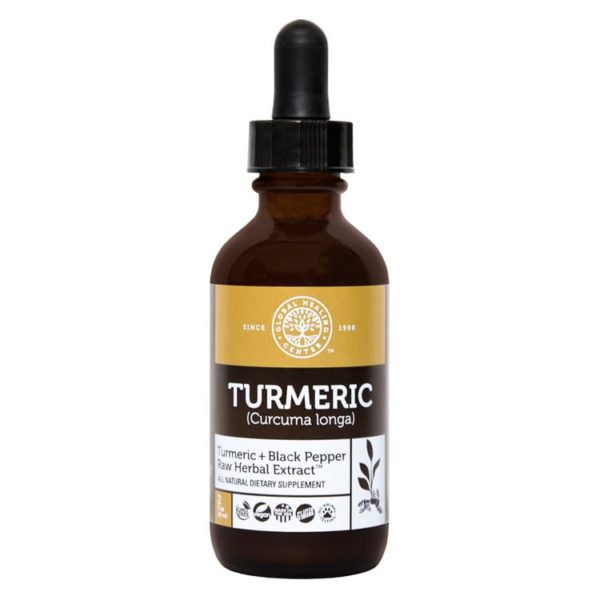 References (9)
Shailendra Kapoor, MD. Curcumin and its Emerging Role in Pain Modulation and Pain Management. Korean J Pain. Jul 2012; 25(3): 202-203. doi: 10.3344/kip.2012.25.3.202.
Hejazi J, Rastmanesh R, Taleban FA, Molana SH, Ehtejab G. A Pilot Clinical Trial of Radioprotective Effects of Curcumin Supplementation in Patients with Prostate Cancer. J Cancer Sci Ther 5: 320­324. doi: 10.4172/1948-5956.1000222.
Piantino CB, Salvadori FA, et al. An evaluation of the anti­neoplastic activity of curcumin in prostate cancer cell lines. Int Braz J Urol. 2009 May­Jun;35(3):354­60; discussion 361. PMID:19538771.
Tsui KH1, Feng TH, Lin CM, et al. Curcumin blocks the activation of androgen and interlukin­6 on prostate­specific antigen expression in human prostatic carcinoma cells. J Androl. 2008 Nov­ Dec;29(6):661­8. doi: 10.2164/jandrol.108.004911.
Marie ­Hélène Teiten, François Gaascht, et al. Chemopreventive potential of curcumin in prostate cancer. Genes Nutr. Mar 2010; 5(1): 61–74. PMCID: PMC2820199.
Peter H. Killian, Emanuel Kronski, Katharina M. Michalik, et al. Curcumin inhibits prostate cancer metastasis in vivo by targeting the inflammatory cytokines CXCL1 and ­2 Carcinogenesis. Carcinogenesis (2012) 33 (12):2507-2519.doi: 10.1093/carcin/bgs312.
Ledda A1, Belcaro G, Dugall M, et al. Meriva®, a lecithinized curcumin delivery system, in the control of benign prostatic hyperplasia: a pilot, product evaluation registry study. Panminerva Med. 2012 Dec;54(1 Suppl 4):17­22. PMID: 23241931.
Kim HJ, Park JW, Cho YS, et al. Pathogenic role of HIF­1α in prostate hyperplasia in the presence of chronic inflammation. Biochim Biophys Acta. 2013 Jan;1832(1):183­94. doi: 10.1016/j.bbadis.2012.09.002.
Zaahkouk AM, Abdel Aziz MT, Rezq AM. Efficacy of a novel water­soluble curcumin derivative versus sildenafil citrate in mediating erectile function. Int J Impot Res. 2014 Aug 7. doi: 10.1038/ijir.2014.24. PMID: 25099638.
†Results may vary. Information and statements made are for education purposes and are not intended to replace the advice of your doctor. Global Healing Center does not dispense medical advice, prescribe, or diagnose illness. The views and nutritional advice expressed by Global Healing Center are not intended to be a substitute for conventional medical service. If you have a severe medical condition or health concern, see your physician.